CUPCAKES
The sweet little tarts are available in many flavors and are very popular with adults and children.
Prices
Cupcakes with cream cheese topping from CHF 6.50
Cupcakes with a fondant coating from CHF 7.50
Mini cupcakes with cream cheese topping from CHF 3.00

Minimum Order Quantity
Cupcakes 12 pieces of each type
Mini cupcakes 24 of each type

FLAVORS
Berry Dream - with a fruit core
Vanilla cupcake with the desired berry filling
Lime poppy seeds - delicately juicy!
Soaked in lime juice with a hint of coconut and a refreshing lime topping
Chocolate - worth a sin!
Chocolate cupcake with high-quality melted chocolate and the finest chocolate topping
Oreo - very popular with children
Chocolate cupcake with baked oreo biscuits and a crispy oreo topping
Carrot - a classic
Juicy carrot cupcake with a light topping
Apple strudel - with a hint of cinnamon
with a delicious filling of boiled apples, cinnamon and a hint of vanilla with a cream cheese topping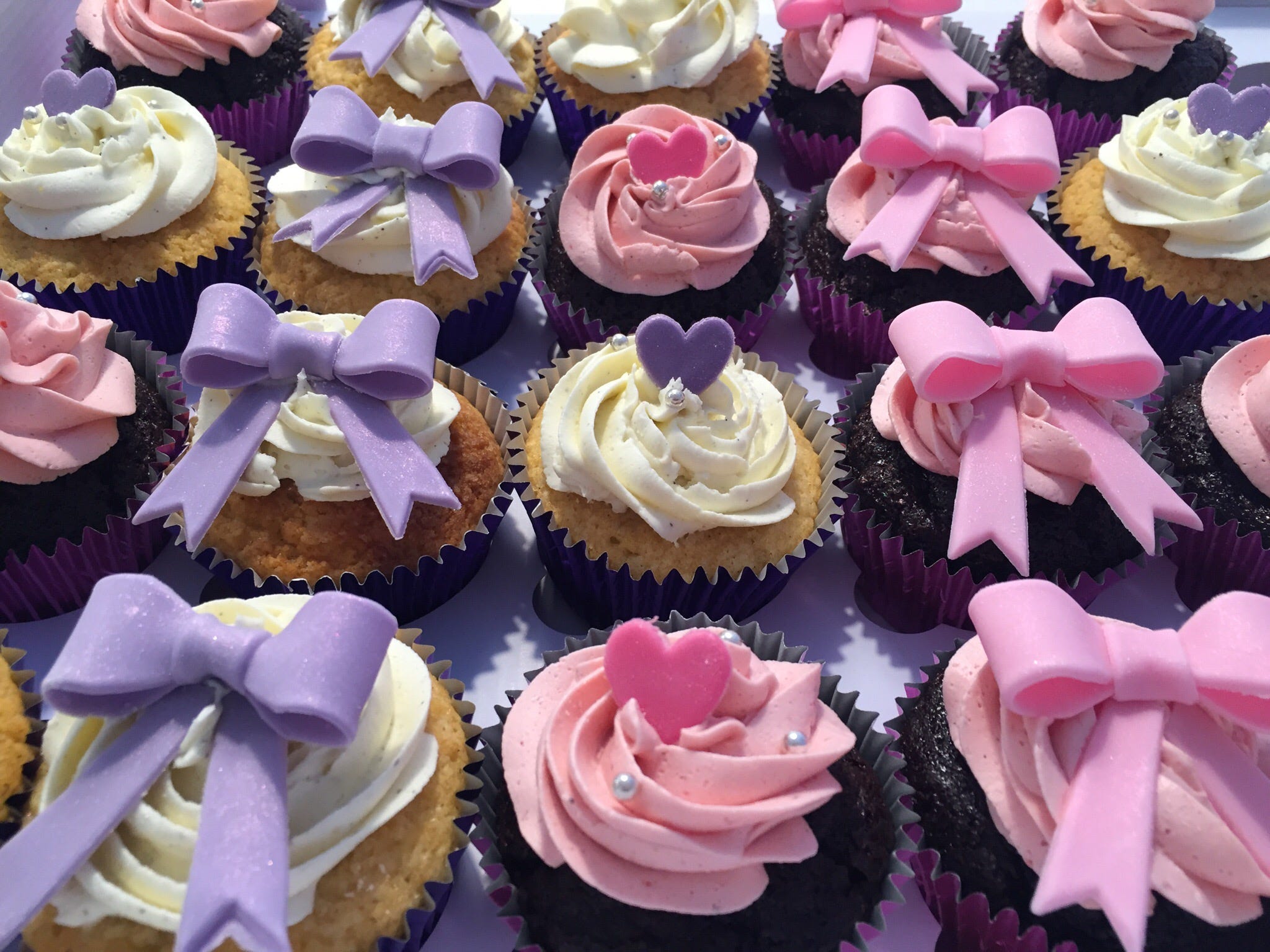 Cupcakes Tower
Price on request

The Cupcakes Tower is the focus of every occasion. Large and small cupcakes are lovingly arranged on different floors and individually decorated according to your wishes.

Supplemented with a cake, the tower is also very popular with wedding couples and a nice alternative to the traditional wedding cake.